I feel that it is a common courtesy to let people who donated know what is going on with Rana's Morinth costume. So here is what I have:
-All major fabrics and materials (including lovely gunmetal brushed buckles!) are ordered and ready to go. Unfortunately, my special print carbon fiber weaving pattern is currently in usps shipping hell due to some address issue unbeknownst to me. But, I would rather this happen now than closer to the deadline.
-Rana has been measured for all pieces of the costume.
-Patterns are more or less done. I might revisit my draft of the jacket (since I am waiting on that last shipment of fabric) to make the top of the sleeves look more true to the game.
-While patterning out Morinth, I brought out my old sketches from 2011 to compare what I will be modifying/changing. Please pardon the phone photos/sloppy notes. I was never properly trained in drawing fashion sketches, but it seems to work out in the end.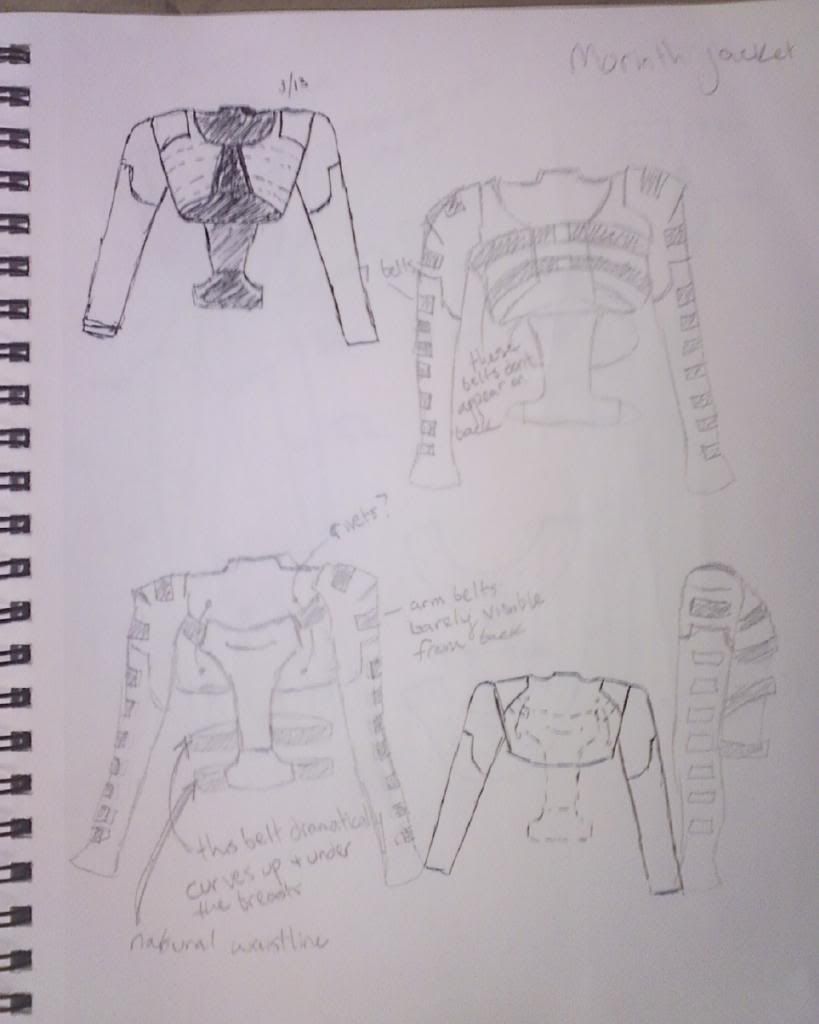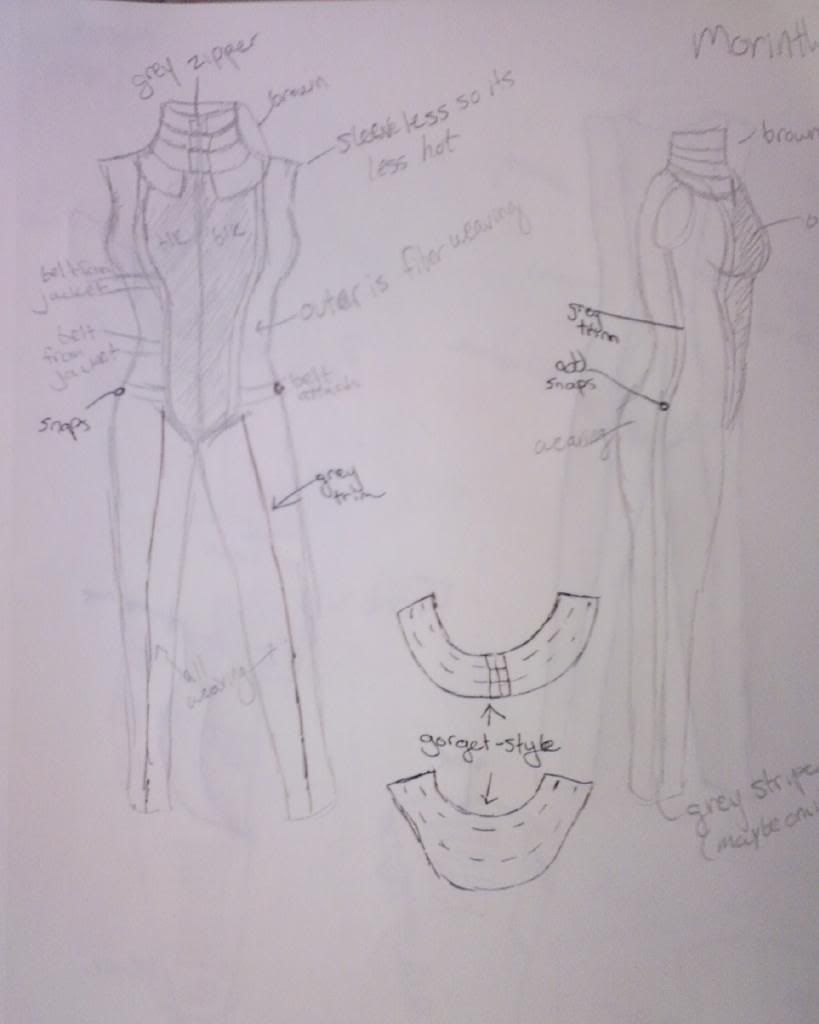 (Black pen are the modifications)
I have intentions to make it as accurate as I can, but I will be modifying some parts to make it easier for Rana to wear for long periods of time. Something as simple as installing snaps in key areas to fasten down the thigh pieces and jacket will mean less stops to adjust the costume.